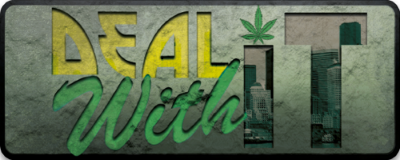 In DEAL WITH IT you are the boss !

Hum in fact you will be the boss if you have the hugest balls !
Cause the road to be the Drug Lord won't be easy !
In fact you'll need to spread your drugs through the entire world and make money grown !

And for this you'll need only two buttons men ! Incredible isn't it ?

Dev note : Saddly we hadn't have time to finish it (it's our first Gamejam and Videogame) so it's normal if it's umbeatable. But don't worry tons of updates will come soon so stay tuned for post JAM versions ;D
If you see bugs or want to make a suggestion feel free to post it on our Trello :
https://trello.com/b/EBgTP6Xn/suggestions.
Update : major bugs corrected, the game is now playable, have fun ;)

/!\ The game can be long to launch & if you have a memory error that's because you have too much tab open, sorry /!\

Theme : Growing & 2 buttons
Install instructions
Launch the Game.exe, the game support only 1600x900 resolution in windowed mode.